Disabled access information
Like every year, we work very hard to make the festival accessible to all music lovers, including those with special needs. Alcatraz is working together with Inter to optimize the music experience for people with disabilities.
What do we provide?
Inter-volunteers who offer assistance during the festival at the parking, entrance, wheelchair platform and Inter-campsite
Parking places for people with disabilities close by
An accessible festival site and 3 wheelchair platform with a super view of the PRISON STAGE, THE SWAMP and HELLDORADO
Accessible sanitary facilities on site and camping
A separate Inter-section on the campsite, close to the sanitary facilities with accessible toilets, showers and a separate care area (with lift, nursing bed …)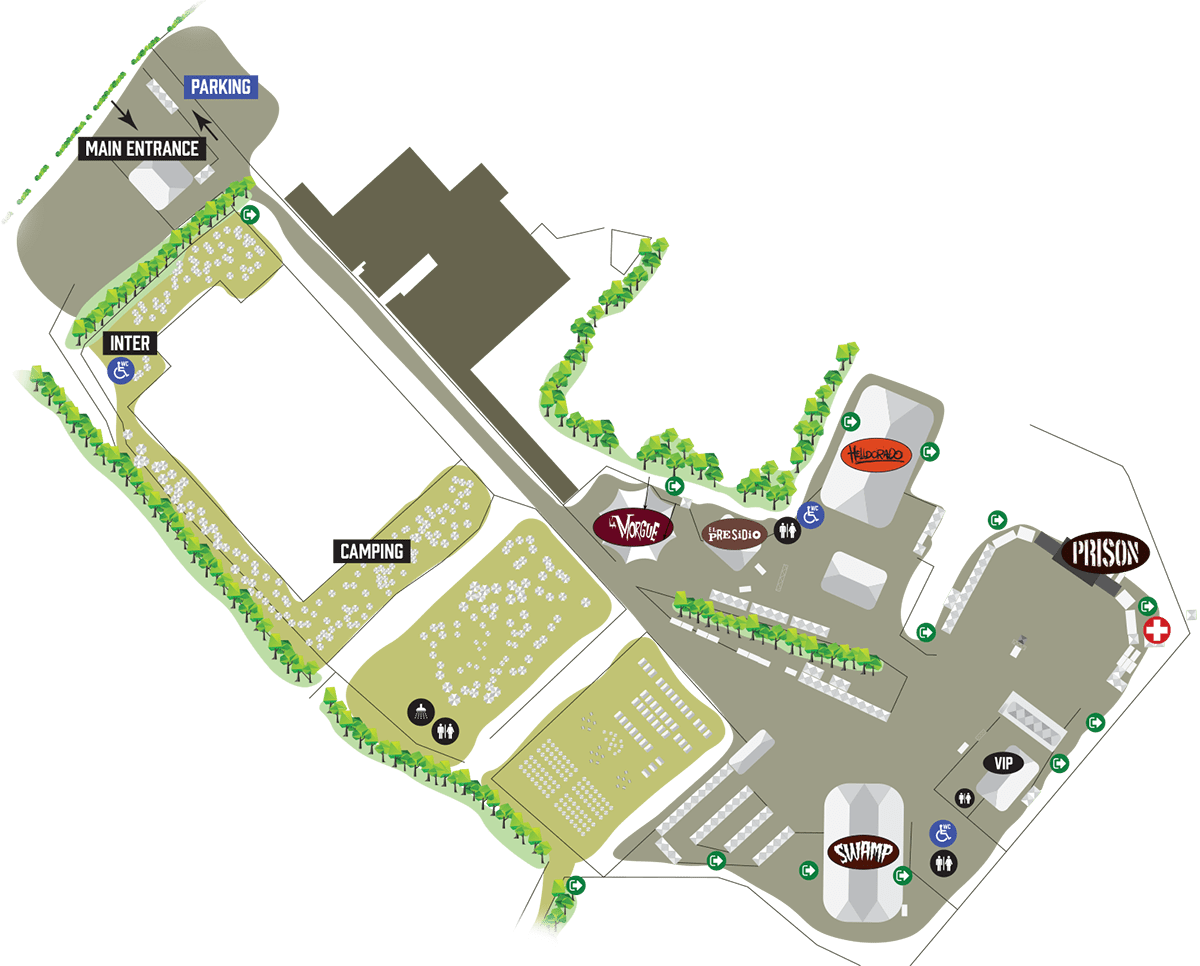 Would you like to use these facilities? Fill out this application form and send proof of your health condition or impairment to alcatraz@inter.vlaanderen.
Before the festival we provide you with the necessary information and documents with which you can make use of these facilities.
If you have specific questions about the accessibility of our festival, please contact alcatraz@inter.vlaanderen.
---