Camping
The Alcatraz camping site is open from Thursday 8/8 (9h) 'till Monday 12/8 (12h).
Alcatraz Camping
Alcatraz Graveyard
Book your stay at campsite Graveyard to get the full Alcatraz experience! The campsite is open from Thursday 8 August at 9 a.m. to give you plenty of time to switch to party mode before the start of the festival!
Remember to purchase your camping tickets (€21/pp, compulsory for every camper) in advance and bring a printed copy as you will need it to access all facilities throughout the festival.
Campervans
At the Campervan Campsite near the festival grounds, campervan ticket holders are allocated a pitch measuring up to 600 x 700 cm for their campervan or caravan with awning. 1 electric hook-up (220V) is provided per campervan/caravan. Check the camping info section for the earliest arrival and latest departure times. Cost: €85/pitch + €21 per camper (camping ticket compulsory for every camper)
Motor camping
If you buy a motor camping ticket you are entitled to a pitch large enough for 1 motorcycle + 1 small tent at the Campervan campsite. Cost: €10/motorcycle, campsite is bikers only. Please note all campers must also purchase a camping ticket (€21/pp).
Alcatraz Eagle Plaza!
Our accommodations
For all you added value seekers! Conveniently located near the festival arena, Alcatraz Eagle Plaza offers the perfect say for every budget. You can rent basic tents, more luxurious Delta tents and even top-of-the-line lodges and group tents.
All accommodations are fully equipped and ready-to-go for a carefree festival experience. Prices vary between €20-100 per person per night and added value seekers can book an additional breakfast package or even a luxurious breakfast buffet.
Who needs a hotel when you've got Eagle Plaza?
Please note that rental prices for Eagle Plaza do not include the (compulsory) camping ticket so don't forget to book your camping ticket as well (€21/pp). Breakfast is optional and must be booked separately.
Sale of cold beers (campers only)
When you've pitched your tent a lukewarm beer can really ruin your mood.
Order a cold six-pack (6 x 50 cl) in advance for €12 and collect it at the campsite's beer stand between Thursday 9 a.m. and 5 p.m. (€15 at the festival).
Price: €12
(€15 at the festival)
Breakfast package and breakfast buffet
Package: buy your breakfast package every morning (Thursday through Monday) consisting of 2 breakfast pastries + 1 yoghurt + 1 pc of fruit + 1 fruit juice or cocoa and 2 coffees.
Price: €32
(= €8/day)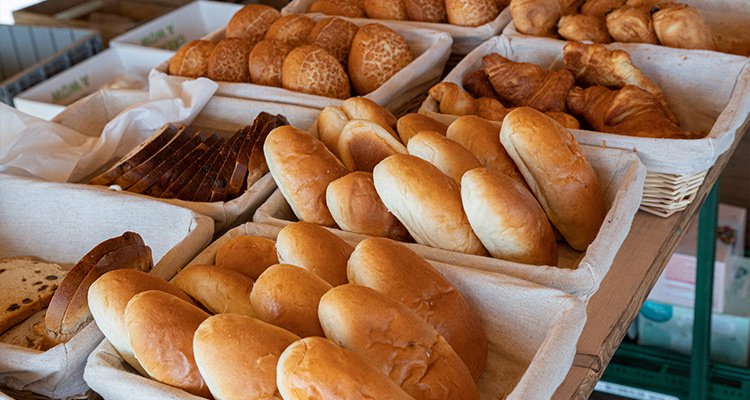 Buffet: get off to a good start on Friday, Saturday and Sunday with our generous breakfast buffet! 2 breakfast pastries + sandwiches + bread + ham & cheese, butter, yoghurt, fruit salad, fruit juice or cocoa, bacon & eggs and 2 coffees.
Price: €39
(= €13/day)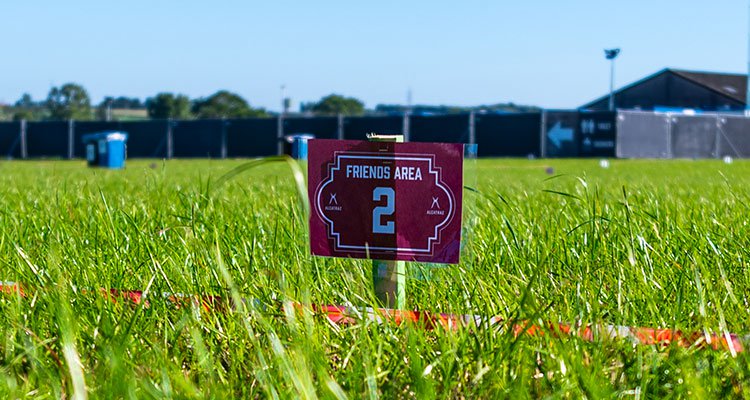 Friends Zone
Would you like a pitch where you and your friends can be certain you can all camp together? Even that one friend who's always late to the party? Then book your Friends Zone now!
We have Friends Zones for groups of different sizes.
Friends Zone
| Dimensions | Price | |
| --- | --- | --- |
| 30m2 | €60 | |
| 60m2 | €120 | |
| 90m2 | €180 | |
| 120m2 | €240 | |
| 150m2 | €300 | |
Attention: listed prices do NOT include camping tickets